BETH HART - FIRE ON THE FLOOR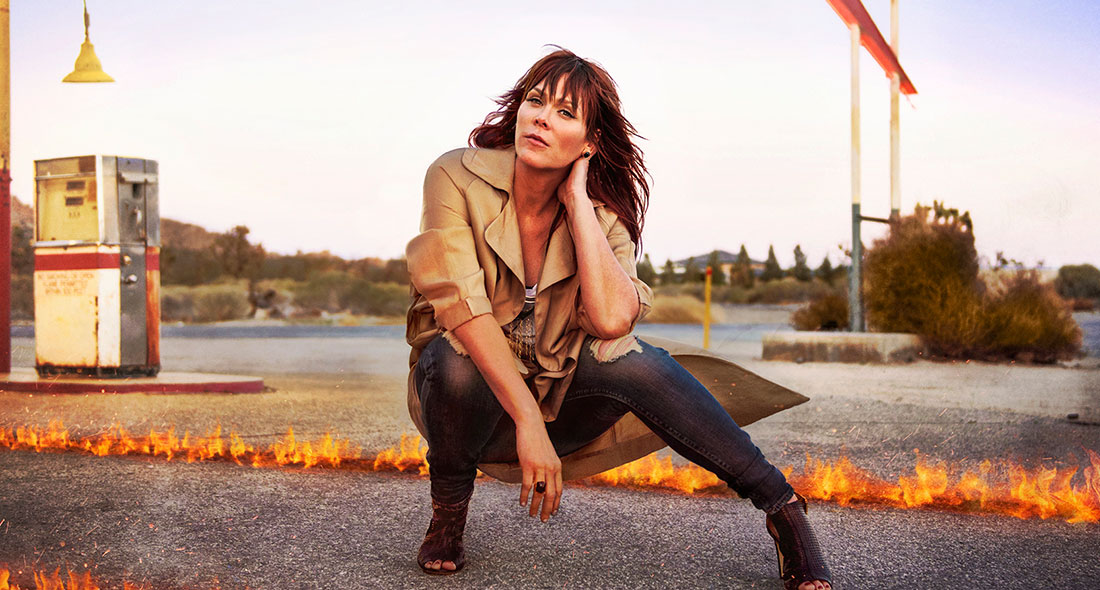 Beth Hart returns with a new studio album "Fire On The Floor" out October 2016 on Provogue/Mascot Label Group
Beth Hart is on fire. Right now, the Grammy-nominated singer/songwriter is riding a creative tidal wave, firing out acclaimed albums, hooking up with the biggest names in music and rocking the house each night with that celebrated burnt-honey voice. In 2016, the headline news is Beth's latest album, Fire On The Floor: a release that even this fiercely self-critical artist describes as "pretty frickin' good". But let's not forget the backstory that brought her here…
The Blues Magazine once dubbed Beth Hart "the ultimate female rock star", and there's no doubt that her two-decade career is the ultimate thrill-ride. Born in Los Angeles, she released a fistful of hit albums through the '90s, then reignited in the post-millennium as both a solo artist and the head-turning vocalist for guitar heroes like Joe Bonamassa, Jeff Beck and Slash. "Extraordinary," wrote The Times of her once-a-generation voicebox, while The Guardian praised her "daring, brooding and angry" performances.
But it's in recent times that Beth has truly blossomed. In April 2015, she released Better Than Home: a critical and commercial smash that topped the iTunes Blues Chart and was crowned #4 Best Blues Album Of The Year by Mojo magazine. The release also reached #1 in the Dutch charts and helped Beth to fill Amsterdam's Heineken Music Hall with 5,500 fans (her largest club show to date). "Oh, that was so good, man," she reflects. "I love Holland. They've been really good to me."
Tracklist:
Jazzman
Love Gangster
Coca Cola
Let's Get Together
Love Is A Lie
Fat Man
Fire On The Floor
Woman You've Been Dreaming Of
Baby Shot Me Down
Good Day To Cry
Picture In A Frame
No Place Like Home
Album info:
Release date EU: October 14, 2017 / US: February 3, 2017
Available formats: Limited colored LP, CD digipack, and Digital
Additional info:
You need to Log In to see all the content (Press & promoters only).
If you don't have a login, please request access using the contact form page.
PHOTOS
To download the high-resolution version, please right click on the photos and choose "save link as" to start download.
If you want to download all the photos at once, please download the press pack.