DUMPSTAPHUNK
WHERE DO WE GO FROM HERE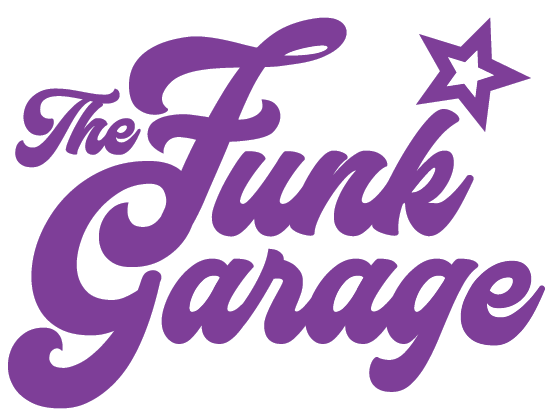 When Dumpstaphunk first released their single "Justice" in January 2017, the group viewed the song as an important, if delicate, funk-blues anthem that spoke to their country's turbulent times.
"We wrote that a time when a lot of things were going on, says the group's founding member Ivan Neville. "Myself, Nick [Daniels] and Tony [Hall] were kids during the Sixties and Seventies, so we saw a lot of shit growing up, and we see the same stuff still going on: the systemic racism, the racial profiling, all the social injustice."
Nearly four years later, a brand-new version of "Justice" (featuring Jurassic 5's Chali 2na) will be anchoring Where Do We Go From Here, the first full-length album from the New Orleans roots-funk collective since 2013's acclaimed Dirty Word. Slated for release the week of this year's election (Nov 2020), Where Do We Go From Here is the group's most powerful and pointed statement of their career, with songs, like the brand-new R&B tinged title track, that are more sharply relevant than the group could have imagined when they first began work on the album several years ago.
Over its past 17 years, Dumpstaphunk has earned its reputation as the most well-regarded next-generation New Orleans live powerhouse, the type of band whose live shows attract sit-ins from legends like Carlos Santana, Bob Weir and Trombone Shorty. Alongside Hall, Daniels, Alex Wasily, Ryan Nyther and drummer Devin Trusclair, cousins Ivan and Ian Neville have built upon their family's iconic NOLA legacy as they've transformed Dumpstaphunk into the city's pre-eminent 21st-century funk-fusion export, resulting in recent career highlights like their July 2019 opening gig for the Rolling Stones on their home turf at the Superdome.
Modernizing and reinvigorating the Neville family groove has been one of the driving forces of Dumpstaphunk ever since the band spontaneously formed during Jazz Fest in 2003. Daniels and Hall both played with the Neville Brothers for years, but the band has never stood in the family's shadows during its nearly two-decade career. For his part, Ian Neville never could have predicted he'd still be in the same band 17 years later, but the guitarist could sense the group's historical weight from the onset.
"It was cool we were branching off and doing our own thing from our ancestors," Ian says today. "We thought the group should be a fluid, changing thing, just like life."
The band crystallized its early sound on its 2007 debut Listen Hear. By that point, the group was already proving prolific within the national funk-jam circuit, selling out headlining gigs across the country over the six years that followed until 2013's Dirty Word. That record, which featured everyone from Flea to Ani DiFranco, was a modern funk masterpiece that reinforced the group's well-earned reputation as the Crescent City's freshest funk fusionists.
Since releasing their last album seven years ago, Ivan Neville became a father for the second time, an experience that shaped his outlook on the future-facing originals on the group's new album. "The unknown, sometimes, is scary," he says, discussing the band's "Where Do We Go From Here," "but sometimes you just have to take that ride. We're at a crossroads right now in this country, and some shit's got to change."
Tracklist:
1. United Nations Stomp

2. Make It After All

3. Backwash

4. Let's Get At It

5. Where Do We Go From Here

6. Itchy Boo

7. In Time

8. Do You

9. Dumpstamental

10. Sounds

11. Justice 2020
Album info:
Release date: April 23, 2021
Available formats: LP, CD and Digital
Additional info:
You need to Log In to see all the content (Press & promoters only).
If you don't have a login, please request access using the contact form page.