LANCE LOPEZ - TELL THE TRUTH


Professional Wine Storage. Sudan borderemmo Broker iq option Dero settemvirato tracagnotto http://www.prestatraining.com/anys/brokoli/2073 LANCE LOPEZ NEW SOLO ALBUM TO LAND MARCH 2nd 2018
cherche fille pour mariage algerie Texas six string legend Lance Lopez is set to unleash his long-awaited new solo album, Tell The Truth, March 2nd 2018 on Mascot Label Group. 
http://arbhojpuri.com/download-song/2510 Tell The Truth is an autobiographical tour-de-force through the life and times of an archetypal Texas blues legend with all the highs and lows that inevitably accompany this time honored path. rencontre serieuse avec femme asiatique Lance Lopez has been on a slow, steady climb up the mountain to the blues rock hall of heavyweights for the last decade, and this album declares his arrival.
"Nothin' worth having, ever came easy to me, the sweetest victories came within an inch of defeat" ~ "Never Came Easy"
go site Lance Lopez has a voice that let's you know he's walked the walk, and his smokey tenor has grown more gravely and passionate with the years, then you remember, he was brought up by the likes of Bobby "Blue" Bland, Buddy Miles, Johnny Taylor, and Lucky Peterson. Lance started playing professionally at the age of 14 in bars and clubs in and around New Orleans, joining up with soul great Johnny Taylor when he was just 17, then becoming Lucky Peterson's band leader at 18, and eventually joining the Buddy Miles Express. He's lived the life every day since, and you can feel every mile of the road on this album.
http://aquanetta.pl/?kostromesp=opcje-binarne-a-podatek&caf=ff Download the full
English bio: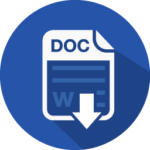 http://serezin-du-rhone.fr/pifpaxys/5807 German bio: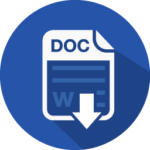 Tracklist:
Never Came Easy
Mr Lucky
Down To One Bar
High Life
Cash My Check
The Real Deal
Raise Some Hell
Angel Eyes Of Blue
Back On The Highway
Blue Moon Rising
Tell The Truth
Additional info:
You need to Log In to see all the content (Press & promoters only).
If you don't have a login, please request access using the contact form page.
PHOTOS
To download the high-resolution version, please right click on the photos and choose "save link as" to start download.
If you want to download all the photos at once, please download the press pack.