Robert Randolph took a step outside when it was time to record his new album, Brighter Days, choosing to work with producer Dave Cobb. Cobb is best known for his work with new country stars like Chris Stapleton, Sturgill Simpson, Brandi Carlile, and Jason Isbell. Looking beyond anyone's expectations or his own preconceptions helped Randolph circle back to where it all began for him: church music.
The first three songs of Brighter Days are a full dive back to Randolph's gospel roots, starting with lead track "Baptize Me", a joyous romp of a song that makes a direct connection between religious and musical ecstasy and salvation.
"Dave Cobb is just a guy who likes to record good music and good songs," says Randolph. "He wanted to do something that was fun but it also gives you a gospel feeling. He knows the history of our band, coming from church and giving that fun church feeling to people.
"We wrote 'Baptize Me' the first day in the studio. It's really a love story, about an all-round love: for each other, for our audience, for our church background, for the music we love and for our fans. All of these songs kind of harken back to how we started, to being known as this musical family band that comes from the church and appeals to rock, blues, gospel and soul music audiences. We wanted that good gospel, blues, R&B feel, because that's where we started and it's good to not only remind people of that but to actively remember it ourselves."
Randolph grew up playing sacred steel music – basically gospel played on pedal steel guitar – in the House of God church in Orange, New Jersey, and began taking his joyous, gospel-infused music out to clubs, backed by family members who shared not only backgrounds, but blood.
Download the full
English bio: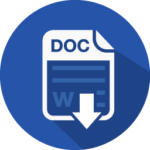 Tracklist
Baptise Me
Don't Fight It
Simple Man
Have Mercy
Cut Em Loose
Second Hand Man
Cry Over Me
I Need You
I'm Living Off the Love You Give
Strange Train
Album info:
Release date: August 23, 2019
Available formats: 2LP, CD digisleeve and Digital
Additional info:
You need to Log In to see all the content (Press & promoters only).
If you don't have a login, please request access using the contact form page.
PHOTOS
To download the high-resolution version, please right click on the photos and choose "save link as" to start download.
If you want to download all the photos at once, please download the press pack.